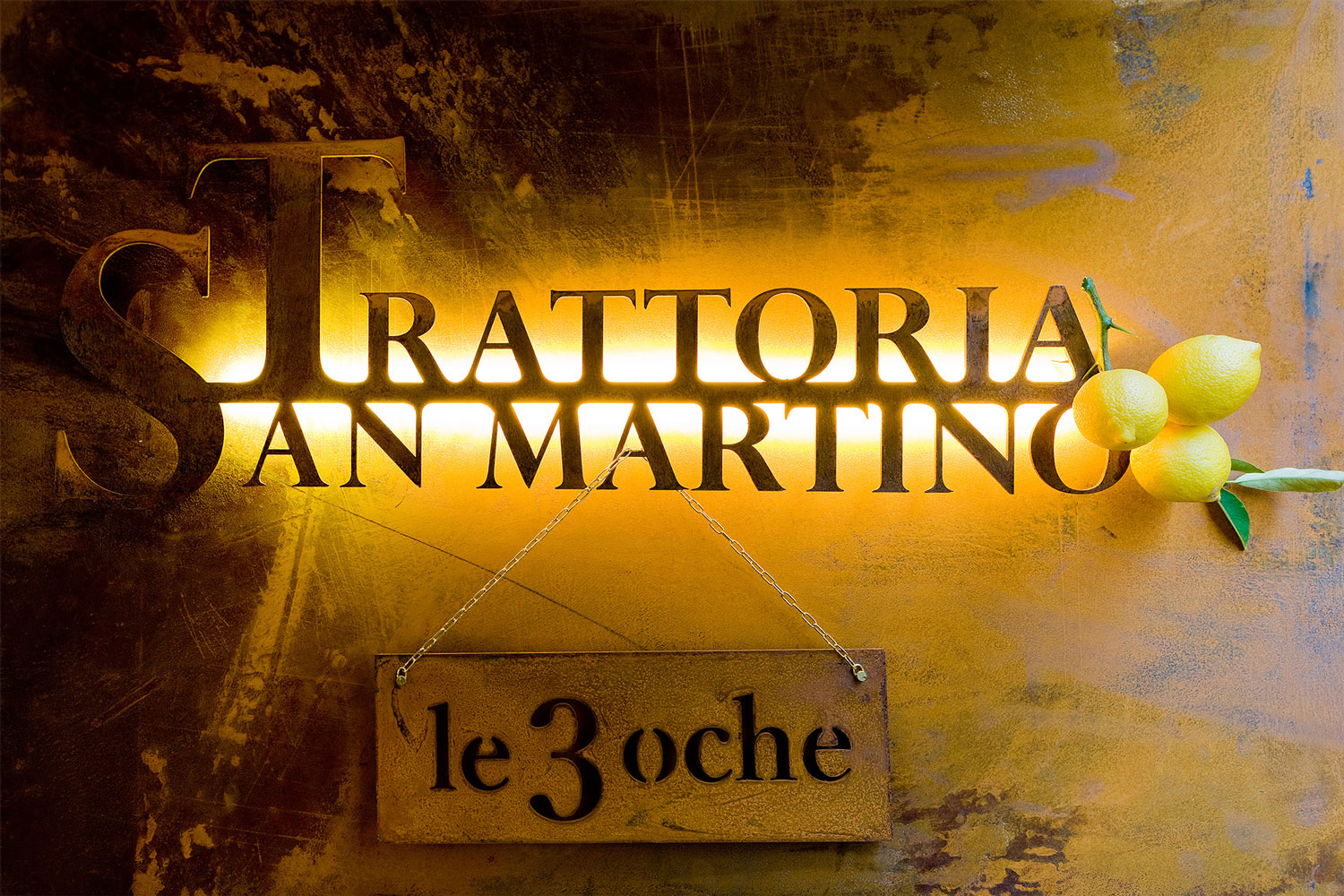 Entering Trattoria San Martino you will feel at home: a cosy atmosphere will embrace you and you will enjoy relaxing moments between the courses, prepared by Andrea and Mariangela's skilful hands.
The attention to details, the comfortable interior dining room and the stone alley will take you to a culinary journey where every guest gets special attentions, and all this while being surrounded by the mesmerizing setting of Lake Garda.
ANDREA & MARIANGELA
CHEFS AND OWNERS OF THE RESTAURANT SINCE 2008
Pier
Few meters away from the restaurant a public pier is available.
Changing tables
The toilets are provided with changing tables in order to make changing the nappy more easy and comfortable

Free Wi-Fi
Free Wi-Fi is extended to the entire restaurant so that you can always be connected to the world wide web.

Personalized menus
There is the possibility of personalizing completely the menu for feasts, parties and events.

Animals accepted
Dogs of different sizes are admitted with leashes on.
Gluten free
The menu includes a wide selection of gluten free dishes.
Air Conditioning
The interior dining room is provided with air conditioning.

Credit Cards
We accept all major credit cards.